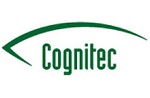 Cognitec Systems, the face recognition company, has significantly extended the feature set of its FaceVACS-DBScan product. The latest release combines the company's renowned image database search technology with powerful video inspection tools for a multitude of investigation use cases.
FaceVACS-DBScan LE enables fast import of video footage and detailed investigations of the extracted facial images. Agents can find known or unknown persons in multiple videos to quickly narrow down suspect investigations. The investigation can reveal, for example, if a suspect was seen in various locations within a set time window, always with the same group of persons, or in one location too many times during the day.
With one click, the investigator can add the facial image seen in a video frame to a local database. If a person is already known, the technology can quickly compare the facial image to all connected databases and instantly display a candidate list of possible matches.
"Searching through hours of video material continues to be one of the most tedious investigation tasks for law enforcement professionals," says Alfredo Herrera, Cognitec CEO. "This tool will bring a new level of search automation and efficiency to the investigative workflow."
This product release maintains established features that have been in successful use for years by law enforcement professionals worldwide. Investigators can compare facial images from any source to multi-million image databases and instantly view a match list of the most similar faces. The use of image enhancement tools can improve match results, and side-by-side image inspections allow for precise match evaluation of probe and candidate image.
About Cognitec
Cognitec develops market-leading face recognition technologies and applications for enterprise and government customers around the world. Various independent evaluation tests have proven the premier performance of the FaceVACS software. Cognitec's portfolio includes products for facial database search, video screening and analytics, border control, ICAO compliant photo capturing and facial image quality assessment. Corporate headquarters are located in Dresden, Germany; other offices in Rockland, MA and Sydney, Australia.